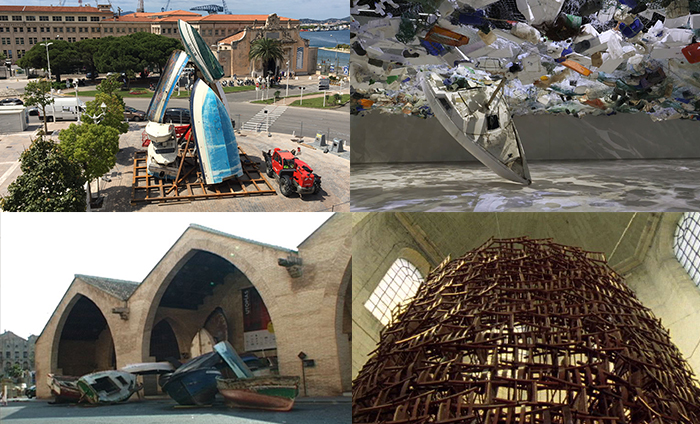 Film screening: Tadashi Kawamata / Toulon
Commissioned by Châteauvallon-Liberté as part of the "Blue Passion" thematic cycle, Tadashi Kawamata's new installation, "Displacement", takes place opposite the National Museum of the Navy and the entrance to the Toulon arsenal, Place Monsenergue from June 21 to September 30.
On this occasion, Le Liberté, Scène nationale de Toulon organizes on Monday, June 21 at 6:30 pm a screening of 4 films by Gilles Coudert around the works of the Japanese artist, "Le Passage des chaises", "Barquitos", "Over Flow" as well as "Displacement", a new film on the work made in Toulon.
Meeting at the end of the screening with Tadashi Kawamata, Charles Berling and Gilles Coudert.