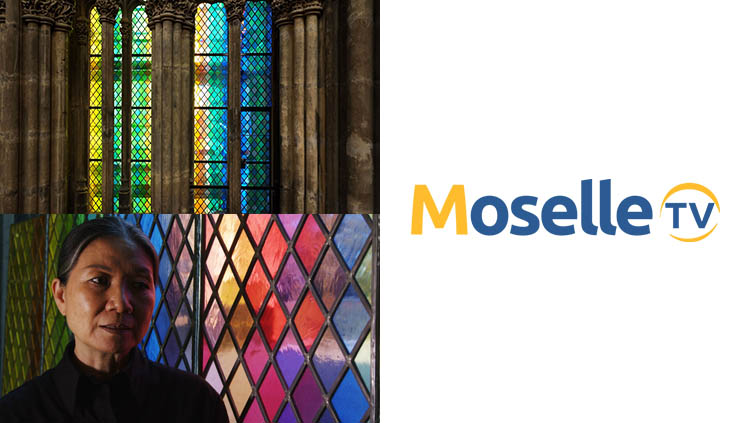 Broadcast: Kimsooja, God's Lantern / Moselle TV
BROADCAST "GOD'S LANTERN"
A film by Gilles Coudert & Damien Faure
told by Charles Berling
around the work of Kimsooja at Metz Cathedral
Saturday, September 17 at 10 p.m. and Sunday, September 18 at 5 p.m.
on the Moselle TV channel
CHANNEL: TNT Channel 33 in Moselle / Orange Channel 351 / SFR Channel 506 /
Free Channel 920 / BBox Channel 352 / Numericable Channel 351 /
Post Luxembourg Channel 126 / Numericable Luxembourg Channel 127
Kimsooja, God's Lantern
A film by Gilles Coudert & Damien Faure
With the voice of Charles Berling
Since its construction, numerous artists have been commissioned to create stained-glass windows for the Metz Cathedral, whose luminous expanse of colored glass inspired the nickname "God's Lantern". To celebrate the cathedral's 800th anniversary, the Korean artist Kimsooja proposed a new work in a dialogue between contemporary art and cultural heritage and between Eastern and Western thought. This film tells the story of this incredible historical, human, spiritual and artistic adventure.
With the participation of the National Center for Cinema and the Moving Image.
With the support of the cultural affairs department of the Grand Est.
© a.p.r.e.s production / aaa production / Moselle TV